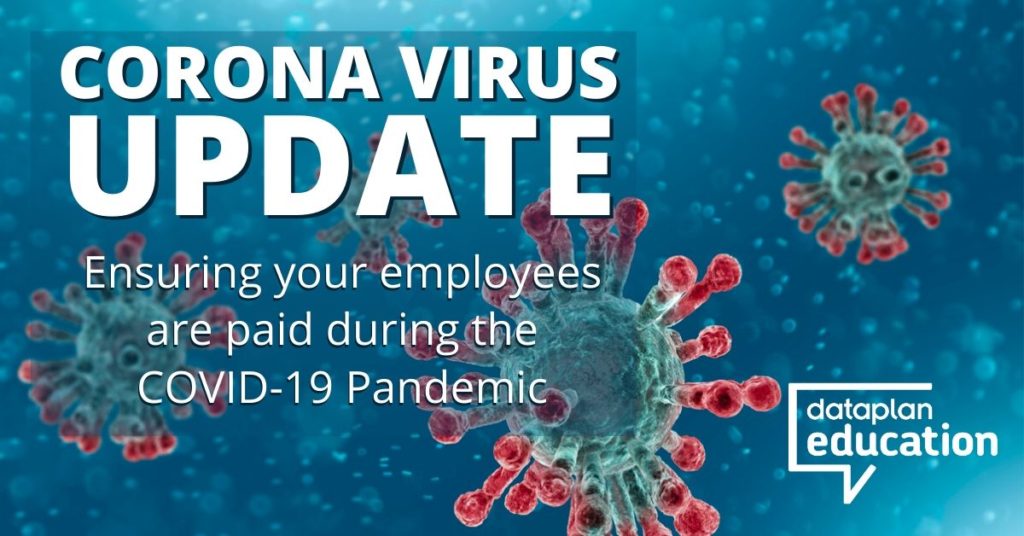 The impact of Covid-19 is escalating and the need for organisations to have organisation continuity strategies in place are becoming even more urgent.
Unusually with this virus, one of the largest threats isn't the virus itself but the potential for large scale self-isolation that would interrupt normal business processes.
We would like to reassure our clients that Dataplan is well prepared and our operational teams are geared up and will be delivering payrolls and ensuring employees are paid whatever the future situation with COVID-19.
Our contingency plans
As part of our Organisation Continuity Strategy, our plans are two-fold;
To reduce risk of infection through increased hygiene and reduced business travel and personal interactions
To plan for 'worst case' scenarios should we be forced to close our office

For the last 5 years we have invested heavily in the development of our online portals and network infrastructure ensuring they are robust, resilient, and flexible allowing us to securely work remotely.
Our telephone systems are VOIP based so you can ring your usual telephone number to contact us.
Our portals are all web-based so you can access from anywhere with internet connection just the same as if you were sitting at your desk.
All of the above ensures we can continue to deliver our payroll solutions for our clients.
How can you prepare?
Payroll requires two-way communication, however, so it is essential that our clients also put processes into place to enable payroll data and approval to carry on throughout this crisis.
Here are some of the ways you can be prepared in regards to your payroll;
Make sure we have your latest and most comprehensive contact details. Consider adding additional telephone or email contact details.
Is there an alternative authorised contact we can set up should the main contact not be able to provide the necessary information and approvals?
Ensure you have access to the data required for us to process your payroll?
Can you let us have information about starts and leavers earlier than usual? Underpayments (such as overtime and expenses) are easy to resolve, whereas overpayments (such as payments to leavers) may be complex and difficult to recover. It is very important, therefore that you keep us up to date with leaver information as soon as possible.
Can you bring forward your payroll? We have additional resource available to process payrolls early if we are supplied with the relevant information.
If you have hourly-paid employees, please contact us so we can discuss a plan for these employees to estimate pay.
Switch to ePayslips. Our ePayslip service ensures that staff receive their payslips and P60s even if they are not in work. If you are interested in ePayslips, email us to discuss.
UPDATE ON SSP (13th March 2020)
There have been 2 recent announcement from the Prime Minister and the Chancellor about changes to the SSP regime arising out of COVID-19.
The first announcement by the Prime Minster was that the waiting would be suspended for employees directly affected by the virus.
The second, made by the Chancellor in this weeks' Budget was that small organisations, less than 250 employees, will have the full SSP costs met by the Government for employees diagnosed with the virus.
New legislation came into force on 13 March that now provides for Statutory Sick Pay to be paid to employees who self-isolate as a result of the Coronavirus outbreak as provided in the guidance published by Public Health England, NHS Scotland and Public Health Wales.
The legislation allowing employers to recover the SSP has yet to me enacted and we still await legislation on the suspension of the waiting days. Further updates will follow when the remaining legislation is released.