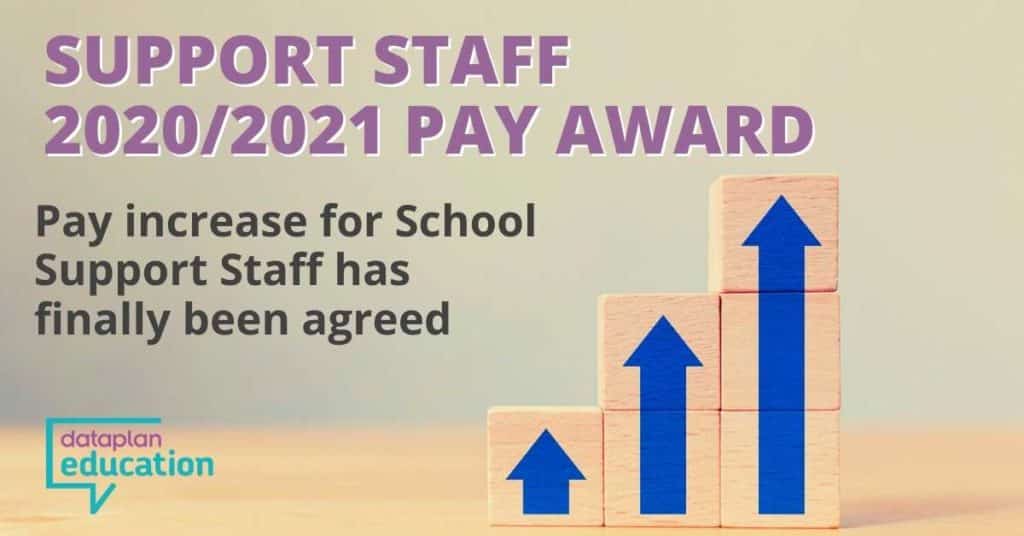 As we mentioned in our recent blog post 'Teaching Staff 2020/2021 Pay Award' increases to teacher's pay were recently confirmed, whilst the decision on support staff was still under negotiation.
After much back and forth as is always the case in these situations this year's pay award for Support Staff has finally been agreed.
The Ballot
After long deliberations, the Unions have managed to reach an agreement on this year's pay award for Support Staff in Schools. All three Unions (Unite, UNISON & GMB) recently balloted their members with the following results:
UNISON 66% in favour
GMB 76% in favour
UNITE 70% reject
The Decision
With the above ballots in mind, the final decision to accept the deal by UNISON and GMB has now been accepted by UNITE as a collective majority meaning that Support Staff are finally able to move forward with a confirmed pay increase for next year.
The Award
The final figure that has been agreed is a 2.75% pay increase. In addition, a new annual leave minimum (with less than 5yrs service) of 22 days per annum has been agreed which will be an increase of 1 day on the current minimum of 21 days.
Mental Health
Mental Health has also been high on the agenda and the National Joint Council (NJC) has agreed that the joint secretaries will begin discussions on the causes of workplace stress and mental health, which if moved forward successfully could have a huge impact on School Support Staff.
The costs of metal health, including lost productivity at work in England alone is £105.2 billion a year.
Support Staff sickness due to issues such as stress, depression, anxiety and bipolar disorder is reported to have increased from 43,307 days to 58,300 by the last academic year (a huge 38% increase). It will be interesting to see what the proposed plans to address this are, and the impact that this has on sickness due to mental health.
As and when more information becomes available we will provide further updates.
Also of interest
The NJC are expected to start discussions shortly around how the Education sector can meet the challenge of the Government's target for staff to be paid at least the National Living Wage. I think this is a good thing but as with all large scale changes with such a big impact it will take time over the coming years to negotiate and get in place.