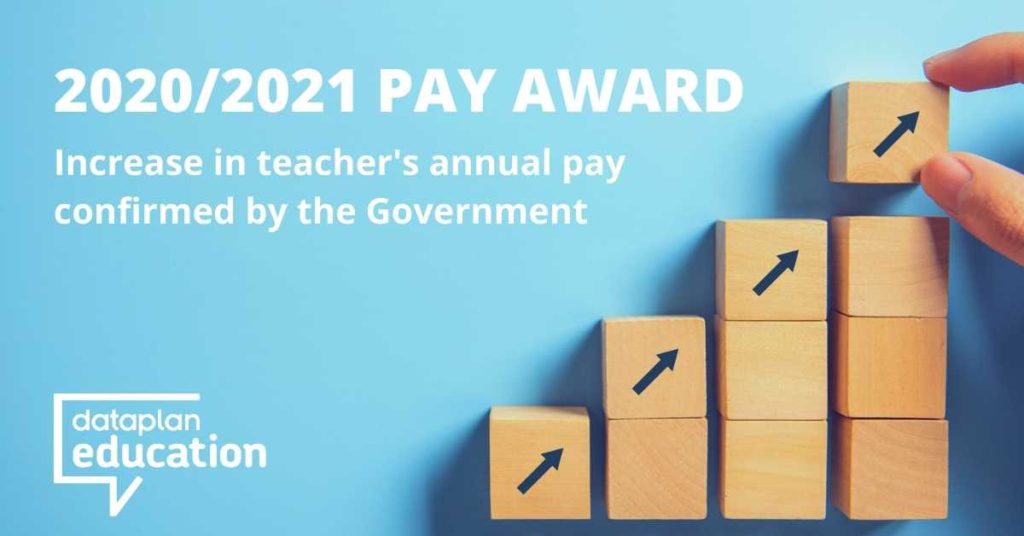 At the end of July the Government confirmed that teachers would receive an increase in their annual pay.
Who does this effect?
New teachers will get a 5.5% rise in their starting salaries.
Teachers on the upper and lower boundaries of the pay ranges will receive a rise of 2.75%.
Who will fund the increase?
This 3.1% overall increase in teacher salaries will be funded by Schools. The Government believes that this will be affordable as they have pledged that Schools will receive an additional £2.6 billion in funding next year as part of the Government's three year funding increase.
Opinion
This is the biggest increase in teachers' salaries for over 15 years, however, teachers who have been longer in the profession and are more experienced have not seen much of a salary increase and this could affect the retention of these seasoned professionals.
As the bigger uplifts apply to a teachers early careers, I believe this will help schools retain new teaching staff.
Pay Scales September 2020


School Teachers Pay & Conditions Document
The 2020 School Teachers pay and Conditions of service document was published in draft form on 24th July and a summary of the main points in relation to pay are:
M1, Main Pay Scale increases by 5.5%.
An increase of 2.75% to the rest of the Main Pay Scale points and all other pay ranges and allowances.
The main and upper pay scales will have advisory pay points.
Unqualified teachers, Leadership and leading Practitioners will have minimum and maximum, points in between will be at the School's discretion.
Please note that some Schools have an M6a and an M6b and this split is not reflected in the above new pay scales.
Timescale
The School Teachers pay and conditions document will go before Parliament the week commencing 21st September, therefore, I would estimate that pay increases for teaching staff will fall in your November pay cycle.
I would advise that trust/governing bodies arrange to meet prior to November to ensure all approvals are in place.
What about School Support Staff?
As for School Support Staff, confirmation of pay awards are still pending. Trade Unions are in negotiations with the National Joint Council and employers to claim the following:
A real living wage of £10 per hour for the bottom of the scale NJC01 to be added to all other NJC and GLPC pay points.
An increase to the minimum entitlement of one day as set out in the Green book.
A two hour reduction in the standard working week (as laid out in the Green book).
The offer is currently 2.75% plus an additional one day leave, increasing the minimum leave entitlement from 21 to 22 days per year (plus bank holidays).
Unions
The GMB ballot closed on Thursday 6th August 2020. Unite is currently balloting its members in England, Wales and Northern Ireland regarding the offer. The ballot closes on Friday 14th August 2020.
Consultation packs went out to Unison members in June with around 6 weeks to ballot. Unions are I believe looking set to reject the pay award amidst calls for School Support Staff to be rewarded for their hard work in keeping Schools functioning during the COVID-19 pandemic.
Employers
Employers have advised that this offer is final, so watch this space for updates as the situation develops.
Other Information
If you would like further information about Dataplan HR services please visit our HR Options page, or contact us to get a quote.